Honoring, Encouraging, Educating
Education is the Most Empowering Kind of Charity
Annual Living Legacy Awards Ceremony
Spotlight on Women Speaker Series 2013
Bring People and DIgnitaries Together
Provide Online Network of Resources
Not to be confused with Women, Infants and Children

Celebrating Women
Profits Support Scholarships and Sisterships
We Partner and Promote Those Who Make a Difference
Almost 30 Years Old with more than 300 Honorees
Striving for Health, Equality, Representation
Help Our World Become Sustainable
Share Your Stories and Causes on our Blog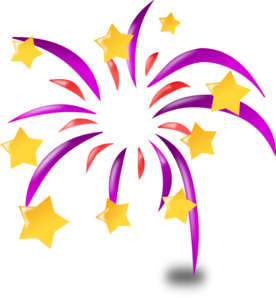 In Support of Women's International Center (501c3) Scholarships and Sisterships

Women's International Center Living Legacy Awards
Co-Chairs Sally B. Thornton and Marianne McDonald
Welcome You!

Sylvia Earle, Ph.D. - Iconic Oceanographer, Author and Explorer named Time Magazine's first Hero for the Planet, Founder of Mission Blue
Nadine George-Graves, Ph.D. - Author African American and Women's Studies, Performance, Theatre and Dance History

Marilyn Lane - Horsewoman and Advocate for Veterans at Saratoga War Horse, Equine-based Treatment of PTSD

Join Us on Saturday, February 22, 2014
at Crowne Plaza Hanalei, San Diego Hotel Circle
5:30-8pm including four-course Dinner

With heavy hearts, but in gratitude for knowing a true Living Legacy, we celebrate the life and good works of Gloria J. Lane PhD, Educator, Writer, Inspiration, Founder Women's International Center. Gloria's final place of rest will be close to her family in Santa Nella California at the San Joaquin National Cemetery. Ceremony to be announced in June, 2013. Your own Tributes including Stories, Photos, Video, Music may be added at any time to the following in perpetuity public website: http://gloria.muchloved.com
The Executive Assistant to the Founder of the Women's International Center has helped win a years-long legal battle waged by herself and Lawyers Against Lawsuit Abuse to protect individuals and California businesses from fraud and extortion regarding disability access. We celebrate Noni Gotti's courage in appearing in Sacramento before the Senate Committee which helped influence Governor Brown's signing into law of this important legislation. Noni appeared on the cover of the The San Diego Union and on local news. Thank you Noni for speaking up and using your voice to make our world a better place!
The Women's International Center is proud of our 2013 Spotlight on Women Speaker Series in collaboration with The Women's Museum of California, Pacific Arts Movement, The San Diego French American Chamber of Commerce, and the National Asian Pacific American Women's Forum. Our growing Series is held at various locations around San Diego and features professional and celebrity speakers and delicious international food. We encourage people of all ages to join us in this cooperative environment and, time permitting, guests may announce to our group who you are and promote your own causes. Bring your business cards and fliers, stay tuned for dates in 2014!

Women's International Center was honored to co-present the film American Revolutionary at the Pacific Arts Movement San Diego Asian Film Festival this year, about the life of legendary human rights activist Grace Lee Boggs. We joined NAPAWF-SD and Pac Arts for an in-person Question and Answer session with film director Grace Lee.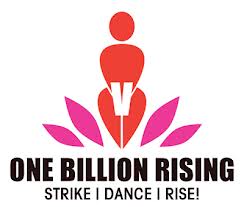 A Historic Rising February 14, 2013
I refuse to watch as more than one billionwomen experience violence on the planet.
Learn more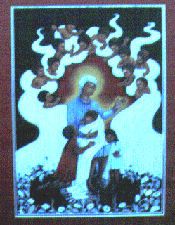 Since the beginning of humanity, women have been worshipped, adored, cherished, celebrated, imitated, wooed, and admired...
Learn more
Where
Your Donations Go
When you support the Women's International Center, you encourage people to lead by example.
Our list of amazing Living Legacies inspires others to be all they can be, to boldly realize their dreams, to improve communities through empowerment and education, not through gratuitous charity. We welcome private, corporate, and government support of our events and operating costs, so that all profits go to Sisterships and Scholarships, toward which we have directed many thousands of dollars since our founding. Recipients have included The Americas Foundation in Mexico, The William J. Kupiec Academy for Girls in Nigeria, White Rainbow Project supporting Widows in India, Women Victim to Victim (KOFAVIV) in Haiti, and many others.

Donate
Dilkhwaz Ahmed Founder License to Freedom -
Interview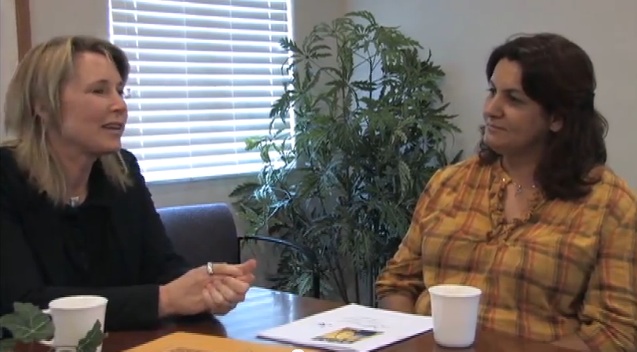 License to Freedom is a non-profit community based organization that promotes nonviolence through community education, self-sufficiency and advocacy for refugee and immigrant survivors of domestic and relationship abuse in the East County and San Diego regions.
Visit http://www.licensetofreedom.org
Join the conversation on
Facebook
Facebook For the first time in our history, the Women's International Center is on Facebook! Join the conversation.

Notice: This is the ONLY official website of the Women's International Center
a) WIC.org is the ONLY official website of the Women's International Center
b) Other legitimate organizations have names similar to ours, for example Women Infants and Children (WIC) and Women for Women International (WWI). Please be aware that entities by the name of "Women's International Center Foundation" and "Women's International Foundation" are NOT authorized agents of the Women's International Center.
c) To anyone wishing to make donations, please make sure that your mailed donations are sent ONLY to our PO Box 669, Rancho Santa Fe, CA 92067-0669 or made through our official donation page on website wic.org (we use PayPal for donation collection and Eventbrite for ticket sales collections). NO other websites or PO Boxes are authorized by the Women's International Center to collect donations..