Women's International Center [501c3]
A non-profit education and service foundation (1982-2005)
Presents the
2005 Living Legacy Awards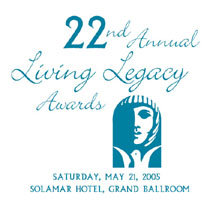 Honorary Committee
Slide Show
Photographs by Tim Brittain
---
Saturday, May 21st, 6 p.m.
22nd Annual Celebration of Women and Excellence, in support of WIC Education Programs

San Diego's new luxury landmark - Solamar Hotel
Marianne McDonald, Ph.D., Chairwoman & Underwriter
Tribute to Gankar Tulku Rinpoche

Sally B. Thornton, Co-chair
Zona D. Murray, Co-chair

Gloria Lane, Founder, President
Welcome note
Thank You to Donors

The 2005 Awards are jointly dedicated to the courageous men and women
of the United States military who daily defend our freedom
in the name of world peace
and
Major General Raymond L. Murray
[USMC-Ret] (1913-2004)
A true American hero whose gallantry will live forever

Tribute to the Military
"For Them All"
Tribute presented by John Van Doorn

---
Living Legacy Award Honorees
Confirmed

Laurel Burch
Internationally known prolific artisan, artist and jewelry designer

Pat Launer
Theatre critic, arts writer, television innovator and personality

Tippi Hedren
Actress, film star, protector of many wild animals of the world-Shambala Preserve

Pam Slater-Price
Dedicated public servant, advocate for women's health and safety, environmentalist
Chairwoman, San Diego County Board of Supervisors, District 3.
Peace and Justice Award

Gankar Tulku Rinpoche
Recognized as the third incarnation of Gankar Tulku is a celebrated Tibetan
spiritual leader and head of Dzindu Monastery
Sistership Award

Lisa Sanders
Songwriter and singer, a woman with a life history filled with joys and courage.
Volunteer Spirit Award

Bridget Brigitte
Award winning singer/songwriter, writer, poet, advocate for women.
People-mover who motivates others to become involved citizens.
Entertainment provided by
Benny Hollman Orchestra
Harriet Schock, Cynthia Hammond, Bradley Leighton

---
Information and early reservations
contact Gloria Lane 619/295-6446
egeria@wic.org
www.wic.org
Support Breast Cancer Research - Postal Store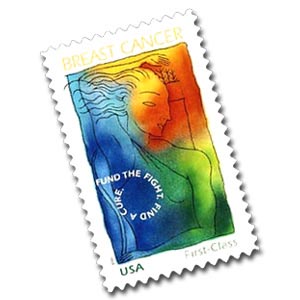 ---
[WIC Main Page || Biographies]

Women's International Center
P.O. Box 880736
San Diego, CA. USA 92168-0736
Tel: 619-295-6446
Fax: 619-296-1633
Email: info@wic.org