Sally L. Smith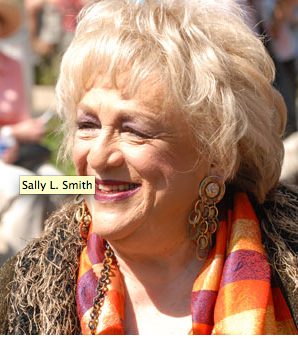 Founder and Director of The Lab School

When people have difficulty learning, reading or comprehending information they call on Sally Smith, Founder/Director of The Lab School of Washington, D.C., the recognized leader in the field of learning disabilities.
Professor Smith founded The Lab School of Washington in 1967 when she discovered a complete lack of services in the Washington area for the intelligent child who is learning disabled.
She designed the curriculum for The Lab School Elementary School in 1967 and the Junior High School in 1972. In 1983, she created the Primary Program, and in January 1984, she opened the Night School for Adults.
The National Institute for Mental Health asked Professor Smith to write a book on learning disabilities for laymen, which was published in 1979. She is the author of five books and countless articles in professional journals and magazines. Her book, No Easy Answers, (Bantam, 1981), has sold over 65,000 copies, and is a primer in the field of learning disabilities. She has produced scores of films, video and audio tapes. She was commissioned to write the Learning Disabilities Section for The Encyclopedia Britannia for their 1985 Medical and Health Annual.
Professor Smith has headed the Graduate Program in Learning Disabilities at The American University School of Education, Washington, D.C.; served on the U.S. Task Force on the Definition of Developmental Disabilities and has been an expert consultant to scores of organizations and state agencies. She is constantly sought for television and radio interviews, for she, indeed, is the expert on helping those with learning disabilities.
Recipient of the Bennington College Award for Outstanding Contributions to Education; she also received the Outstanding Achievement Award of the DC Council for Exceptional Children and is the recipient of the American Orthopsychiatric Association's Award for Outstanding Work with Learning Disabled Children among many national and international acknowledgments.
Whatever Sally Smith does, she does with energy, focus and style. We are privileged to honor the woman who began the process for many to be learning abled with a 1990 Living Legacy Award.
http://www.labschool.org/content/aboutsallysmith