Lee Remick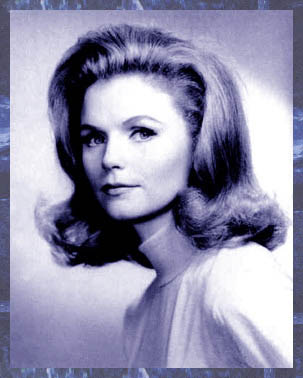 Humanitarian and Actress

Respected, admired and loved by her many friends and colleagues and held in the highest regard by her millions of fans, the late Lee Remick was a consummate actress.
Her friends referred to Lee as a true, loyal, dedicated, focused, hard working, professional individual who has never let her star status enter into her life. She did her job of acting with brilliance and objectivity and dedicated her life to her work, her family and her friends. She was a private, unassuming person, she was Lee Remick.
Her list of stage, motion picture, television and film appearances is legendary. She brought beauty, love, charm, tenderness and power to millions. Acting was her passion.
We will always remember the films: A Face In The Crowd, with her good friend, Patricia Neal; The Long Hot Summer, Anatomy of A Murder, Days of Wine and Roses, Baby The Rain Must Fall, No Way to Treat A Lady, A Delicate alance, The Omen, The Competition and any other memorable motion pictures.
Then came the many television starring roles in such triumphs as The Tempest, The Blue Knight,- QBVII; Jennie; Lady Randolph Churchill; Torn Between Two Lovers; Ike, The War Years; The Women's Room; The Gift of Love, A Christmas Story,, Mistral's Daughter; Tough Love,, Jessie and many other notable appearances.
Lee Remick had toured in Brigadoon; The Seven Year Itch, Jenny Kissed Me,- and Annie Get Your Gun, always thrilling her audience with her versatility.
This Boston born actress, educated at the Hewitt School, Barnard College, Swaboda Ballet School and with Charles Weidman, was an excellent cook and devoted gardener. She, her husband and two children lived very private and quiet lives in California and Massachusetts.
Women's International Center was thrilled to have the opportunity to thank Lee Remick for giving us all so much to remember. Her legacy is legendary.
She passed away in 1991.