Jane Withers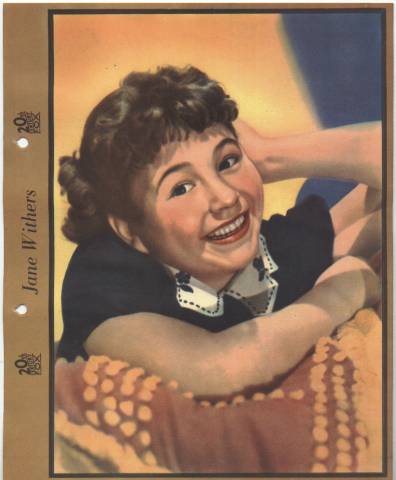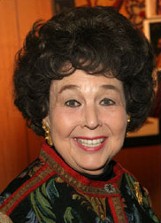 Famed child actress, doll/teddy bear collector, youth benefactor

Jane Withers is an actress, writer, entrepreneur, businesswoman, doll and teddy bear collector, humanitarian and an enthusiastic, eternal optimist. Her talent, faith and love of life brings joy to others. That's a wonderful gift to give.
Jane Withers was taught to sing and dance before she was three. At four, she was starring on her own radio program in Atlanta. In 1932, Jane came to Hollywood beginning her film career in bit parts, eventually winning the plum role of the obnoxious brat who bedevils sweet little Shirley Temple in Bright Eyes (1934). This role won her a contract at Fox Studios and for the next seven years, she made 47 films as a child star. Certainly, Jane was kept busy and made very successful. After her Fox contract ended in 1943, she went on to appear in many films, including Samuel Goldwyn's The North Star. To list all of her movies would take pages.
In 1947, Jane Withers married and decided to retire from films, something she was financially equipped to do. A severe attack of rheumatoid arthritis caused Jane to temporarily lose her normally optimistic nature. However, by 1955, she was ready to again get back to business. While attending the USC film school in hopes of becoming a director, she met Hollywood producer/director George Stevens who cast her in a sizeable role in the 1956 epic, Giant. A new chapter in Jane's life began.
Jane Withers' new career as a character actress flourished into the late 1970s. To TV viewers of the 1960s and 1970s, Jane Withers will be forever associated with her long-running stint as Josephine, the plumber, in a popular and successful series of commercials for Comet cleanser.
For many years Jane has been an avid collector of dolls, teddy bears, and theme plates. Most of these thousands of items are safely stored, patiently waiting for her dream to come true to build a museum for her vast collection. Jane has established a non-profit foundation helping girls and young women achieve their goals and dreams. Armed with her eternal faith and boundless enthusiasm, there is little doubt that this dream will come true.
We are delighted and very proud to offer tribute and the Living Legacy Award to Jane Withers, a special woman who has brought joy and hope to millions.