Heng-Tzu Hsu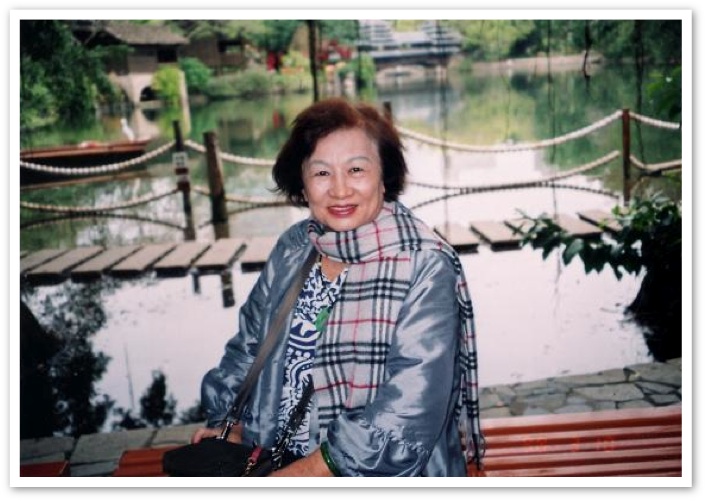 Heng-Tzu Hsu is one of the most dynamic female leaders in the history of Yunlin County, Taiwan. Currently the president of Chia-Lien Cable TV Network, she assisted her husband, Congressman and County Governor Chuan-Yu Liao, in shaping the policy of Yunlin. She is well known for her smiling face, sincere warm heart, and kindness. In 1991, she was elected to the Taiwan National Assembly. She has also served as Director for Yunlin County's China Youth Corporation, Women's Association, and is a board member of Wu-Fong Golf Course, the only certified eco-friendly golf course in Taiwan. Heng-Tzu is highly respected by the community for her thoughtful and constructive input in political affairs, and was subsequently assigned as political representative of Yunlin County in the Executive Department of Taiwan. An active advocate of human rights and the welfare of minority groups, she was appointed consultant at both the Family Assistance Center and Taiwan Lifeline in Yunlin. She pays many visits to local orphanages and rehabilitation centers and is very supportive and tolerant of different religions. She helped secure "Good News," a Christian television channel, and a system of Buddhist schools and organic farms, called "Bliss and Wisdom."

Heng-Tzu's eldest daughter, Yuan, is also a political advisor for Taichung County in the Executive Department of Taiwan. They are the only mother-daughter duo in this department. Yuan's husband is a Congressman and anesthesiologist. Her second daughter, May, is Vice President and CEO of Taiwan Optical Platform and Wu Fong Golf Course. May also serves as the President of two vacation resorts, Fresh Fields Hotel, a five star hotel in Taichung City and C'est La Vie Resort in Penghu County. May's husband, George, is one of the Top 10 eye surgeons in Taiwan. Her son, Roger, is Vice President of Chia-Lien Cable TV Network, and his wife is a dermatologist in Yunlin. Heng-Tzu's youngest daughter, Grace, resides in San Diego, where she helps with her husband, Dr. Charles Liu, one of America's Top Family Doctors and receiver of the 2010 Asian Heritage Award.
Heng-Tzu Hsu has left her mark by never giving up on being a voice of the people and by persevering in her protection of Taiwan and its rich cultural history.

The Women's International Center salutes Heng-Tzu Hsu for her good works, protection of the environment, and community leadership.