Candy Lightner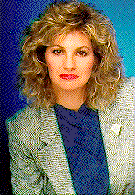 Her Mission Changed The World
In 1980 Candy Lightner founded Mothers Against Drunk Driving (MADD). This powerful group was founded because of a personal tragedy, when her twelve year old daughter, Cari, was killed by a drunk driver.
Candy Lightner transformed a tragedy into a remarkable effort to educate, inform and change society. She headed MADD for eight years.
Today MADD's effect is felt with chapters in all fifty states and many international affiliates. Its goals are to educate, prevent, deter and punish. It has caused judicial reforms throughout the United States.
Her outreach was felt then as it is now through her lectures, speeches, writings and personal appearances. She speaks about survivors of alcohol-related crashes, victim's rights, legislative advocacy, grass roots organizations, and the need to recognize the contributions of women and children.
She is often on radio and television, including Good Morning America, Lifetime Television Network and many other programs. She appears before Congress to appeal for stricter drunk driving laws. She also speaks to organizations and businesses as a consultant.
Her books include, Guilty Until Proven Innocent and Who's Responsible or How to Have a Party, her articles have appeared in national magazines, newspapers and legal journals. She has received the President's Volunteer Action Award and has received an Honorary Doctorate in humanities and public service.
The movie, "Mothers Against Drunk Drivers-The Candy Lightner Story", starred Mariette Hartley.