Honoring, Encouraging, Educating
Education is the Most Empowering Kind of Charity
Annual Living Legacy Awards Ceremony
Spotlight on Women Speaker Series 2014
Bring People and DIgnitaries Together
Provide Online Network of Resources
Not to be confused with Women, Infants and Children

Celebrating Women
Profits Support Scholarships and Sisterships
We Partner and Promote Those Who Make a Difference
Almost 30 Years Old with more than 300 Honorees
Striving for Health, Equality, Representation
Help Our World Become Sustainable
Share Your Stories and Causes on our Blog








CURRENT EVENTS:

LIVING LEGACY AWARD PRESENTATION
Please join us on Friday May 20 2016 11:30am-1:00pm at Soroptimist International Oceanside-Carlsbad (Vice-President Kathleen Pace) Address: El Camino Country Club, 3202 Vista Way, Oceanside, CA 92056. RSVP (with RSVP in the subject bar of your email) to team@wic dot org. We are proudly honoring:
Brigadier-General Carmelita Vigil-Schimmenti - Officer in the US Air Force who in 1985 became the first Hispanic female to attain the rank of Brigadier General, served also as chief of the USAF Nurse Corps, https://en.wikipedia.org/wiki/Carmelita_Vigil-Schimmenti nominated by Zona Murray, Maj Gen. James McMonagle (RET) and Mrs. McMonagle.
Denise Mueller Competition athlete (Ironman, marathons), current national criterion champion, 15 time national champion, competing to be the first woman to set the bicycle land speed record, dedicated Soroptimist and Rotarian http://theprojectspeed.com nominated by Zona Murray.
SPOTLIGHT ON WOMEN SPEAKER SERIES EVENTS:
Two chances to hear our Living Legacy Honoree Dilkhwaz Ahmed speak locally!
Dilkhwaz Ahmed (Founder License to Freedom in San Diego,

Living Legacy Honoree) will give a presentation on her work in Iraq helping minority Yezidi women victims of Isis violence.
Thursday June 2 2016 4pm Rancho Bernardo Library, 17110 Bernardo Center Dr, San Diego, CA 92128. Free event, free parking, light refreshments served.
Sunday June 5 2016 Unitarian Universalist Fellowship (all spiritual beliefs welcome) in the Founders Hall, 1036 Solana Drive, Solana Beach, 92075 CA USA 12:45-1:45pm (following the 11am Music Sunday Service) Free event, free parking, light refreshments served.
RECENT EVENT:
Volunteers Of All Ages and Interns explore opportunities at internationally focused non-profits fair Balboa Park
The Women's International Center is honored to be featured as part of the Worldview Project's Spring 2016 Harmony in Action Cross-Cultural Non-Profits Fair on Saturday April 16th 2016 in San Diego's Balboa Park. From 10am until 2pm on the lovely Patio B (just left of the Casa del Prado Theater), several non-profit organizations will exhibit. This special event exposes potential volunteers of all ages and interns looking for projects and opportunities to some of the finest non-profit international organizations operating in San Diego and beyond. Women's International Center and other organization leaders are happy to share information about how to become involved in our world-changing missions. Click here to see the participating organizations.
RECENT EVENT:
Thursday, November 5, 2015 7:00 pm, California, USA
Women's International Center and the USD International Center are pleased to co-present this 16th Annual Pacific Arts Movement San Diego Asian Film Festival opening night award-winning film: Miss India America.
Description: From beginning to end, MISS INDIA AMERICA combines the hilarious fever of competition with overflowing heart. Behind Tiya Sircar's madcap lead performance and Kosha Patel's hilarious turn as Seema, "stylist to the stars," the film battles "playing by the rules" and "playing to win" with utmost charm. Awards: Best Narrative Film, 2015 CAAMFest; Best Actress, Best Screenplay, 2015 Los Angeles Asian Pacific Film Festival.


Cast and Crew Scheduled to Attend! $15 for film only, $25 for film and after-party.
Location and Time: Museum of Contemporary Art, Sherwood Auditorium, 700 Prospect Street, La Jolla, CA 92037 USA
Opening Night! Thursday, November 5, 2015 7:00 pm
Tickets: For a limited number of discounted tickets at $10 through Women's International Center, please email us a ticket request at team@wic.org and we will email you your tickets which you can print up and show at the door, or simply show the digital ticket on our email on your portable device at the door and the qr code (the speckled black square on the ticket) can be scanned.
http://festival.sdaff.org/2015/films/miss-india-america/
RECENT EVENT:
November 29 - December 2, 2015 Kyoto, Japan
World Engineering Conference and Convention 2015
Promoting Female Leaders in Engineering
The World Federation of Engineering Organizations (WFEO), established to foster peace and socioeconomic progress around the world by encouraging advances in engineering and international exchange, holds a World Engineers' Convention (WEC) at intervals of four years. The 1st WEC took place in Germany in 2000, the 2nd in China in 2004, the 3rd in Brazil in 2008, and the 4th in Switzerland in 2011.
The World Engineering Conference and Convention (WECC2015), the 5th WEC, will be held in Kyoto, Japan, in 2015. This event will showcase Japan as a nation built on scientific and technological innovation to achieve sustainable development in the 21st century. WECC2015 will also provide a forum for sharing information focused on innovations required to make sustainable development a reality and advances in fundamental technologies to achieve this vision. Adopting both local and global perspectives, WECC2015 aims to make a productive contribution to worldwide peace and socioeconomic progress.
Conference: http://www.wecc2015.info/index.html
Women in Engineering: http://www.wecc2015.info/more/index.html
Spotlight on Women in SciencE Panel Recent EveNT:
5 Ocean Scientists from San Diego's Sister City Vladivostok, Russia


What: Our last Spotlight event featured 5 emerging Ocean Scientists from Vladivostok, Russia - San Diego's Sister City. Co-presented with the San Diego World Affairs Council, our event featured a panel discussion in which 4 marine biologists and an oceanographer briefly presented their work in order to further the advances of ocean research internationally. A professional interpreter assisted our dialogue and for more information on the specific areas of research including micro algae, toxins, pollution, and the ocean as a source of food, please explore this link.
Where: UCSD Women's Center (Student Center West, Bldg 290, Above Hi-Thai Restaurant, near Main Gym)
Date and Time: Tuesday, April 28, 2015 Noon-1:30pm
Meal: Buffet style luncheon including vegetarian entree choice and salad prepared by David Chenelle, President and Member Chefs de Cuisine Association of San Diego.
Cost: Complimentary with gratitude to our co-sponsors San Diego World Affairs Council, San Diego Sister Cities Association, Budget Blinds, and Bionic Sisters Productions.

RECENT EVENT:
INAUGURAL INTERNATIONAL WOMEN'S DAY EVENT
The first International Women's Day Summit in Kuwait was held this year under the generous patronage of His Highness the Amir of Kuwait Sheikh Sabah Al-Ahmad Al-Jaber Al-Sabah, who was honored recently by the United Nations as a Humanitarian Leader. In celebration of this honor, the IWDS was dedicated to him, as Kuwait gets named "Capital of Women" and this inaugural summit has the goal of "Empowering Women." Women's International Center was honored to be featured on a panel about women's empowerment and the status of women internationally. http://www.iwds.net/index.php/en/
RECENT EVENT:
BICSR Bahrain International Corporate Social Responsibility Conference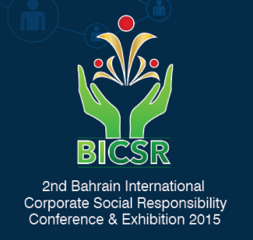 Outstanding keynote speakers from around the world, insightful and practical approaches to Corporate Social Responsibility and a phenomenal platform of panelists including experts in the field of environmental sustainability, the business world, trade unions, international organizations, civil society, government and academia who share the latest trends in CSR. 9th -11th Feb. 2015 at the Gulf Convention Centre, Gulf Hotel, Bahrain. http://www.bicsr.com
Women's International Center participated as part of the World Federation of Engineering Organizations Women in Engineering Committee. Read more on our blog https://womensinternationalcenter.wordpress.com

Co-Presented by the International Women's Peace Group http://internationalwomenspeacegroup.org HWPL and the Institute for Cultural Diplomacy. Advocates of International peace building based on cross cultural understanding, inter-faith communication and cooperation gathered among present and past world leaders to make a commitment to the cessation of wars, violence and intolerance. IWPG Chair Maria Kim and HWPL M.H. Lee have dedicated their lives to building a global network of messengers of peace. The Women's International Center was represented by Dr. Bridget McDonald.
The Women's International Center would like to thank Mylene Dautel from the Normandy Business School as well as Lise Calligaris, a student from l'Institut Supérieur de Communication et Publicité (ISCOM), a communications, marketing, public relations and advertising school in Paris, for dedicating their summers 2014 to an internship with us. We express our gratitude to Noémie Auvray who is interning with us this year in 2015 from the University of La Rochelle. France.
Visit Eco Fest in Encinitas, California.
EEday Sunday May 17 2015 was an enjoyable and educational community event with family activities, food, eco art, and entertainment. Every year we can network with our community and learn the latest strategies for healthy lifestyles, conservation and sustainability. Let's make every day Earth Day!
The Women's International Center is proud of our Spotlight on Women Speaker Series in collaboration with The Women's Museum of California, Pacific Arts Movement, The San Diego World Affairs Council, and the National Asian Pacific American Women's Forum. Our Series is held at various locations around San Diego and features professional and celebrity speakers and delicious international food. We encourage people of all ages to join us in this cooperative environment and, time permitting, guests may introduce themselves and promote causes. We are pleased to announce this excellent upcoming panel presented by the leading bevahioral health care provider in San Diego:


Mental Health Through the Generations. Kathi Lencioni, Senior Vice President and Chief Executive Officer of Sharp Mesa Vista and Sharp McDonald Center at Sharp HealthCare moderates this expert panel including Dr. Alisha Carpenter, Dr. Dara Schwartz and Larkin Hoyt.
Date: TBA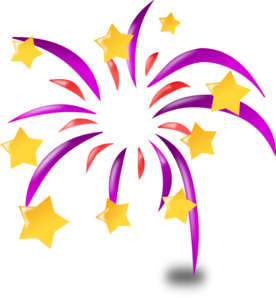 In Support of Women's International Center (501c3) Scholarships and Sisterships

Women's International Center Living Legacy Awards
Co-Chairs Sally B. Thornton and Marianne McDonald


Betty Beyster - Leading Contributor to Education in the Global Community of Doctors, Nurses, Researchers and Scientists in Support of Medical Advancement
Sylvia Earle, Ph.D. - Iconic Oceanographer, Author and Explorer, named Time Magazine's first Hero for the Planet, Founder of Mission Blue
Kristin Farmer - Pioneer of Autism Research and Treatment, Founder of ACES which Helps Maximize an Individual's Potential in Home, School and Community
Nadine George-Graves, Ph.D. - Author African American and Women's Studies, Performance, Theatre and Dance History
John Hermann - Inspiring Special Needs Advocate, One of the most Senior Survivors Worldwide of Duchenne Muscular Dystrophy who Maintains an Influential Blog using only Technology-Assisted Movements of his Head
Dorothy Dale Kloss - World Record-Setting Champion of Dance, Age-Defying Oldest Living Still-Performing Dancer at 90, Proponent of Athletics, Wellness and Vitality
Marilyn Lane - Horsewoman Supporting Veterans' Rehabilitation at Saratoga War Horse, Equine-based treatment of PTSD
(Presentation made at the World Diplomatic Forum at UCSD's Rady School of Management)
H.E. Elena B. Poptodorova - Ambassador Extraordinary and Plenipotentiary of Bulgaria to the United States, International Protector of Human Rights, Reproductive Health and Civic Security

With heavy hearts, but in gratitude for knowing a true Living Legacy, we celebrate the life and good works of Gloria J. Lane PhD, Educator, Writer, Inspiration, Founder Women's International Center. Gloria's final place of rest will be close to her family in Santa Nella California at the San Joaquin National Cemetery. Your own Tributes including Stories, Photos, Video, Music may be added at any time to the following in perpetuity public website: http://gloria.muchloved.com
The Executive Assistant to the Founder of the Women's International Center has helped win a years-long legal battle waged by herself and Lawyers Against Lawsuit Abuse to protect individuals and California businesses from fraud and extortion regarding disability access. We celebrate Noni Gotti's courage in appearing in Sacramento before the Senate Committee which helped influence Governor Brown's signing into law of this important legislation. Noni appeared on the cover of the The San Diego Union and on local news. Thank you Noni for speaking up and using your voice to make our world a better place!
Women's International Center was honored to co-present the film American Revolutionary at the Pacific Arts Movement San Diego Asian Film Festival in 2013, about the life of legendary human rights activist Grace Lee Boggs. We joined NAPAWF-SD and Pac Arts for an in-person Question and Answer session with film director Grace Lee.

Take the Pledge to challenge society's limiting representations of gender.
Twitter users: Use #NotBuyingIt each time you see or hear objectionable content.
Learn more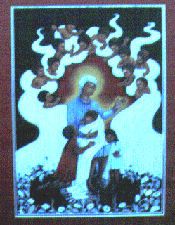 Since the beginning of humanity, women have been worshipped, adored, cherished, celebrated, imitated, wooed, and admired...
Learn more
Where
Your Donations Go
When you support the Women's International Center, you encourage people to lead by example.
Our list of amazing Living Legacies inspires others to be all they can be, to boldly realize their dreams, to improve communities through empowerment and education, not through gratuitous charity. We welcome private, corporate, and government support of our events and operating costs, so that all profits go to Sisterships and Scholarships, toward which we have directed many thousands of dollars since our founding. Recipients have included The Americas Foundation in Mexico, The William J. Kupiec Academy for Girls in Nigeria, White Rainbow Project supporting Widows in India, Women Victim to Victim (KOFAVIV) in Haiti, and many others.

Donate
Dilkhwaz Ahmed Founder License to Freedom -
Interview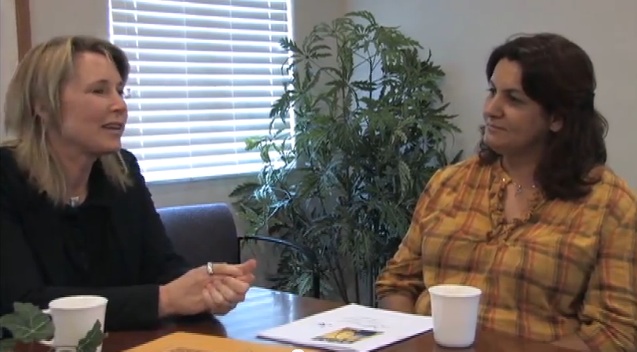 License to Freedom is a non-profit community based organization that promotes nonviolence through community education, self-sufficiency and advocacy for refugee and immigrant survivors of domestic and relationship abuse in the East County and San Diego regions.
Visit http://www.licensetofreedom.org
Join the conversation on
Facebook
Facebook The Women's International Center is now on Facebook! Join the conversation.

Notice: This is the ONLY official website of the Women's International Center
a) WIC.org is the ONLY official website of the Women's International Center
b) Other legitimate organizations have names similar to ours, for example Women Infants and Children (WIC) and Women for Women International (WWI). Please be aware that entities by the name of "Women's International Center Foundation" and "Women's International Foundation" are NOT authorized agents of the Women's International Center.
c) To anyone wishing to make donations, please make sure that your mailed donations are sent ONLY to our PO Box 669, Rancho Santa Fe, CA 92067-0669 or made through our official donation page on website wic.org (we use PayPal for donation collection and Eventbrite for ticket sales collections). NO other websites or PO Boxes are authorized by the Women's International Center to collect donations..